Brewer Science Lauds U.S. Investment in Semiconductor Manufacturing with Signing of CHIPS and Science Act
ROLLA, Mo. – August 9, 2022 – Brewer Science, Inc., a global leader in developing and manufacturing next-generation materials and processes for the microelectronics and optoelectronics industries, lauds the bipartisan support for the CHIPS and Science Act, which was signed into law today.
"The CHIPS and Science Act will provide critical funding to invest in high-tech manufacturing in our country, so our nation's manufacturers know they have a reliable supply line for high-tech manufacturing components, especially semiconductors," said Dan Brewer, Executive Vice President and Corporate Resources Officer of Brewer Science. "We appreciate the strong support of Senator Roy Blunt for his unwavering commitment to high-tech manufacturing, and his leadership on this legislation."
For over 40 years, Brewer Science has helped cultivate Missouri's growing, diverse high-tech talent pipeline and the significant cost advantages that benefit all industries in Missouri and foster the technology needed for tomorrow.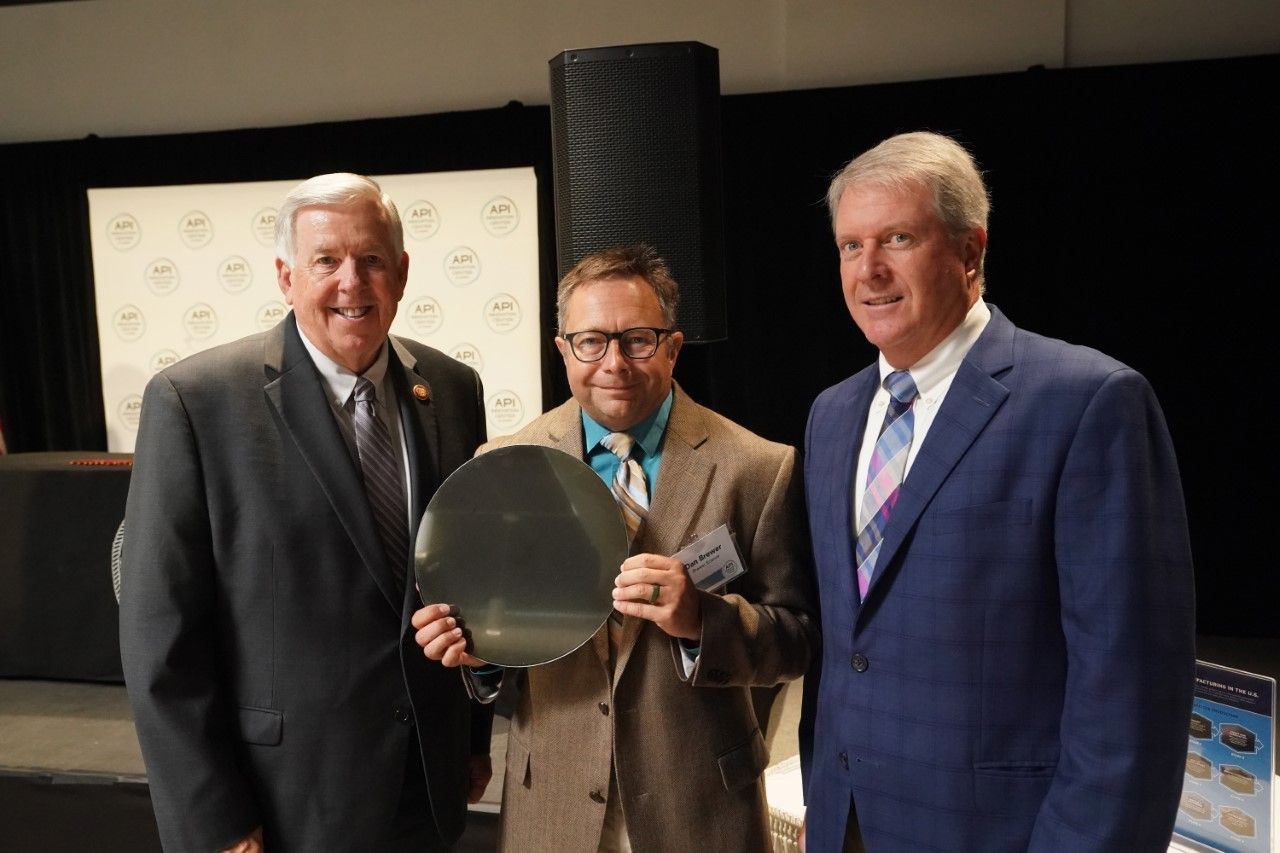 The CHIPS and Science Act makes a $52 billion investment in the U.S. semiconductor sector and will position the U.S. as a leader in this critical manufacturing sector.
Last month, Brewer Science participated in a bill-signing event with Missouri Governor Mike Parson, who signed legislation approving $15 million in grant funding, which includes semiconductor manufacturing incentives.
"Missouri is already taking steps to position our state as a leader in supporting growth in U.S. semiconductor manufacturing," Dan Brewer said. "With these new critical investments, Missouri is poised and ready to be a national leader in the domestic production of semiconductors."
About Brewer Science
Brewer Science is a global leader in developing and manufacturing next-generation materials and processes that foster the technology needed for tomorrow. Since 1981, we've expanded our technology portfolio within advanced lithography, advanced packaging, smart devices, and printed electronics to enable cutting-edge microdevices and unique monitoring systems for industrial, environmental, and air applications. Our relationship-focused approach provides outcomes that facilitate and deliver critical information. Our headquarters are in Rolla, Missouri, with customer support throughout the world. We invite you to learn more about Brewer Science at www.brewerscience.com.
###
Company Contact:
Nathan Ayres
Tel: (US) +1.573.364.0300, ext. 1923
Email: nayres@brewerscience.com
Press Release